Town Center, Sports Complex Planned For Reunion Community
Thursday, October 3, 2019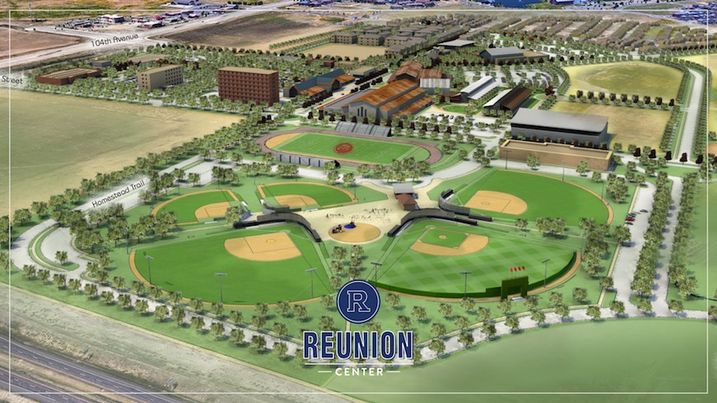 Margaret Jackson has a nice article over at BISNOW about the new Sports Complex and Town Center planned for the Reunion Community.
Nearly 20 years after development of the Reunion master-planned community began, Oakwood Homes is starting to plan for the project's town center, which will give residents access to amenities like restaurants and shops that up until now they haven't had.

Oakwood, which took over as master developer of Reunion from Shea Homes just over a year ago, is assembling the public, private and nonprofit partnerships that will be necessary to build support for Reunion Center and move the concept from a vision to reality.

Reunion, started in 2001, is a 2,500-acre master-planned community in Commerce City. The property was part of L.C. Fulenwider Inc.'s 40,000-acre Box Elder Farms. There are currently about 2,000 homes in the community, with a projected build-out of 10,000 homes. Courtesy of Oakwood Homes Reunion Center will include a sports tourism destination. Reunion Center will be a 430-acre mixed-use development on the eastern edge of the master-planned community.

"We're trying to bring the best of urban and suburban living to what was dry-land wheat farm 20 years ago," Oakwood Executive Vice President of Operations for Reunion Kelly Leid said. "The intent is to implement the Reunion Center through a phased implementation strategy. Details of what aspects of the Reunion Center will be implemented are expected to emerge this fall as partnership discussions solidify."
You can read the full article at BISNOW.