A Rich Legacy and A Bright Future
At Fulenwider, we have become synonymous with Colorado real estate development. Our combination of experience and versatility has resulted in a variety of successful projects throughout Colorado, including Class A office buildings, shopping centers, resort and urban condominiums, master-planned industrial parks, multi-family and master-planned residential communities and a world class ski resort. We are also spearheading the recently opened Peña Station project, a strategically located development with emphasis on sustainable development of office, retail, health-wellness and multi-family properties.
As a true master developer, we pride ourselves on principles of long-lasting quality, performance and respect. In that spirit, we have entered the 21st century by focusing on sustainable development practices and continued innovation.
Our History

The Fulenwider family has owned L.C. Fulenwider Inc. (Fulenwider), a privately held corporation, for four generations. Today, Cal Fulenwider, III, President, and a five-member Board of Directors lead the company. The Fulenwider family comprises four of the Board seats.
Our company has been an acknowledged leader in the Colorado real estate community for over a century. L.C. Fulenwider Sr. helped write the Colorado Real Estate License laws in the early 1900s and his grandson, Cal Fulenwider III, continues to hold Colorado Real Estate License #1, which originally belonged to his grandfather. Since our beginning in 1904, we have built a reputation for innovating creative and practical ideas within Colorado's real estate community. Proud of what we have accomplished, we continue to produce well conceived master planned real estate projects and ventures of superior and lasting quality.
Fulenwider Leadership & Staff
Our company is led by an experienced group of real estate professionals and decision makers. Meet the team responsible for some of Colorado's most innovative real estate projects.
L.C. "Cal" Fulenwider III, CEO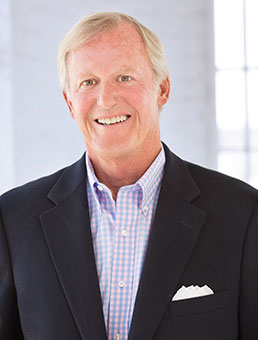 Cal Fulenwider III was the President of LCF Inc. for more than 30 years. He is now the CEO. Fulenwider has had the key role in the strategic planning, development and management of approximately 7,500 acres surrounding Denver International Airport(DIA). Prior to developing projects in the DIA area, Fulenwider was the Venture Manager for the 500,000 square foot Chase Bank building in downtown Denver and has oversaw the development and management of numerous high-end residential projects, including Polo Club North, Polo Club North Homes and Polo Field West, and Larimer Place Condominiums. Fulenwider is a founding member of the CU Real Estate Council and the DIA Business Partnership, now the Metro Denver Aviation Coalition, and he obtained a bachelor's degree in Real Estate from the University of Colorado.
Ferd Belz, President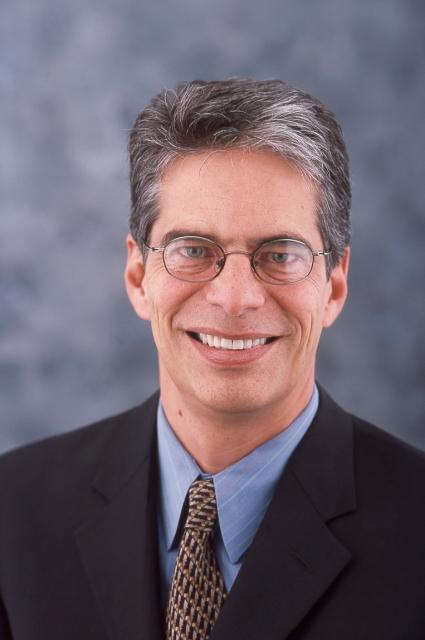 Ferd Belz is President of L.C. Fulenwider, Inc. Prior to joining Fulenwider, Ferd was the President of Cherokee Denver, LLC, the entity that owned the 50-acre redevelopment of the former Gates Tire & Rubber Factory in Denver and the former Children's Hospital site. He has been with L.C. Fulenwider for more than five years. During that time he lead Pena Station Next negotiations with DIA, the City Of Denver and Panasonic.
During his long real estate career, Mr. Belz has developed more than $1 billion of hotel and resort real estate as well as numerous commercial, residential, retail, and senior housing projects. He was development manager during the pre-development and entitlements phase of the $150 million Pepsi Center in Denver, the home of the NBA Denver Nuggets and NHL Colorado Avalanche. He has conducted extensive work in the redevelopment, renovation and repositioning of real estate and has led efforts on the redevelopment of Mercy Hospital. He moved to Denver in 1980 as development manager of Tabor Center, a $300 million+ development in the heart of the CBA.
Marcia A. Lujan, Vice President and CFO
Lujan joined LCF Inc. in 1990. Her principal responsibilities are financial reporting, financial analysis for acquisitions and development projects, securing financing, and financial structuring for joint venture opportunities. In addition, Lujan oversees the day-to-day activities of LCF's business. Lujan graduated magna cum laude from Columbia College, where she earned a bachelor's degree in business administration and accounting.
Mark Throckmorton, Vice President
Throckmorton joined Fulenwider as the Construction Manager in 1994 and has overseen multiple development and construction projects for the company, including luxury single-family home and multifamily home development, the Marriott Courtyard Hotel at DIA, the Corporate Office for Frontier Airlines, the High Plains office building and regional infrastructure and entitlements for the Denver International Business Center. Throckmorton is a 30-plus-year veteran of construction and development, having constructed/developed many facilities in the Denver metropolitan area, including churches, a library, recreation facilities, office buildings, warehouses, swimming pools, banks, tenant finishes, country clubs and more. Throckmorton serves as an officer on the boards of several Metropolitan Districts, is Chairman of the Denver International Business Center Architectural Control Committee, is a LEED Accredited Professional, holds a Denver General Contractors license, and graduated from Colorado State University with a bachelor's degree from the Forestry & Natural Resources department.

Panasonic Enterprise Solutions looks forward to working closely with the State of Colorado, City and County of Denver, Denver International Airport and Fulenwider to create a public-private partnership that will drive global attention to the importance of sustainable community development."
Jim Doyle, President
Panasonic Enterprise Solutions Company