We are currently developing three properties in Colorado: Peña Station, Reunion Colorado and Denver International Business Center.
Peña Station Next
Peña Station Next is strategically located on the commuter rail line connecting DIA to Denver Union Station; it is the last stop into the airport and the first stop out of the airport.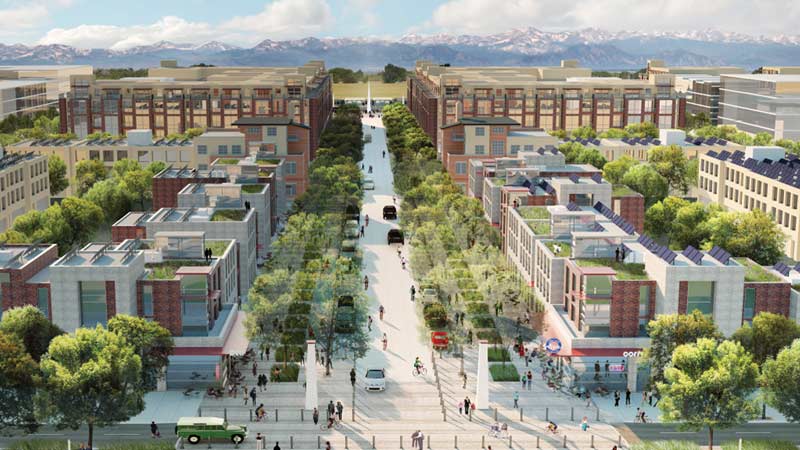 This master-planned, covenant-controlled sustainable true mixed-use "Smart Stop" will emphasize a vibrant community consisting of hotels, corporate — national and international offices, retail, multifamily, healthcare and is bordered on the north and west by permanent open space offering dynamic "forever" views of Colorado's Rocky Mountains. Peña Station offers sites for all types of uses and we welcome the opportunity to work with you if you are interested in becoming part of our community.
Peña Station is a true transit oriented development where employees can live, work, play and be healthy. Located on the airport rail line that connects Downtown Denver via Union Station to the airport, the development is within 5 minutes of Denver International Airport and 20 of downtown Denver.
Panasonic Enterprise Solutions has chosen the project as the location for its new Enterprise Solutions Headquarters, where the company will house its Eco Solutions line of projections, including large-scale solar systems and a battery storage and testing unit.
Visit The Peña Station Website
Reunion Colorado
Located on 3,240 acres owned by Fulenwider, the master planned community at Reunion is being developed by Shea Homes. The community surrounds the Buffalo Run Golf Course and also includes commercial developments. Reunion boasts a full range of housing, from entry-level homes to executive housing. Reunion's highlights include: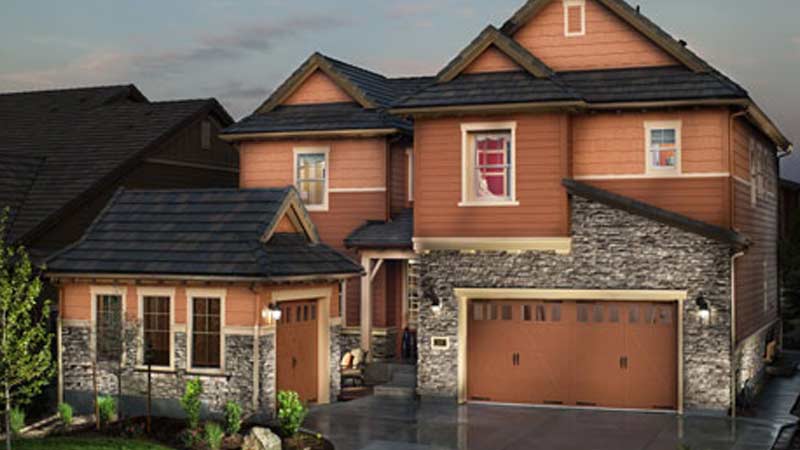 3,240-acre master-planned community with homes, retail, services, and commercial properties
15 minutes to Denver International Airport terminal
20 minutes to downtown Denver
Housing options ranging from $250,000 to $1,500,000 custom homes
King Soopers now within Reunion
National Home Builders include Shea Homes, Richmond Homes, KB Homes and others
Site of 2006 Parade of Homes and winner of numerous Denver Homebuilders BAR Awards
Landmark Academy elementary charter school
Buffalo Run Golf Course winds thru the community
70 acres of landscaped Parks with a 25,000 sq. ft. recreation center, swimming pool, miles of trails, and acres of lakes
80 acres of open space, trail corridors and extensive community landscape areas
40 acres of retail centers, including a 124,000 sq. ft. super market, restaurants, services and medical offices
Denver International Business Center (DIBC)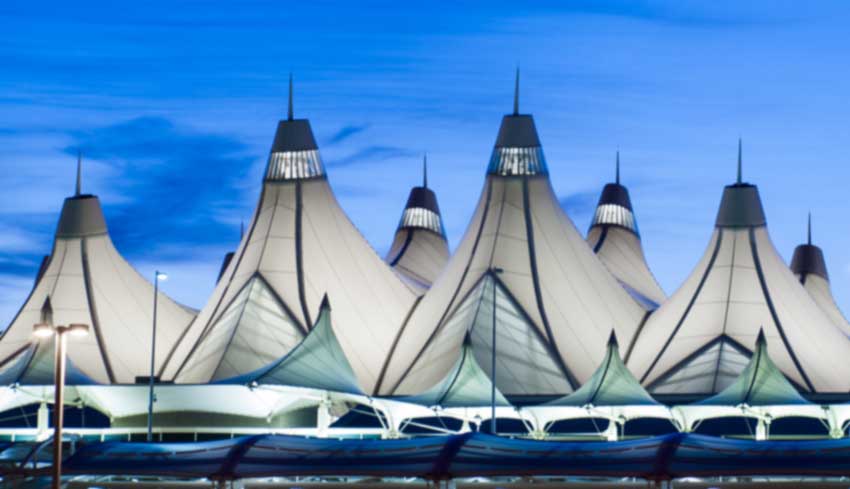 The Denver International Business Center, a covenant-controlled mixed-use development is strategically located just five minutes from Denver International Airport and is located mid way between the master-planned residential communities of Reunion and Green Valley Ranch. The development acts as the regional headquarters for Frontier Airlineswhich includes the Frontier regional headquarters, Flight and Safety International and a new regional jet and helicopter training facility. Fulenwider welcomes the opportunity to sell, lease or joint venture any remaining land at DIBC. Please contact us for more information.
Other development highlights:
A Hotel Park and Conference Center zoned to accommodate more than 4,000 hotel rooms and mixed-use development
A dynamic office park which includes the Frontier regional headquarters and Flight Safety International
Corporate campus sites from five to 75-plus acres
Land available for sale, build-to-suit or lease or joint venture
Retail development sites